iGaming 101
New to Ontario's Regulated iGaming Market?
So, you've heard about the new Ontario internet gaming market, but not sure where to start?
You've come to the right place!
Remember these tips to help you have a positive playing experience from the start:
Think of gambling as a form of entertainment and not as a way to make money.
Decide how much time and money you want to spend and stick to it.
Only gamble with money you can afford to lose— money that you planned to use for entertainment and not for other things like food, bills or rent.
Be realistic about your expectations of winning— sometimes you win and sometimes you lose, but in the long run you will lose more than you win.
Visit the Responsible Gambling Council's page to know the risks before you play.
Not only new to igaming but new to gambling altogether?
Get off on the right foot by learning all about gambling — how it works, what are the chances of winning, and how to keep it fun.
Are you wondering... Can I make money gambling? Is gambling safe? Are there strategies that will increase my chances of winning?
Learn about gambling from the Responsible Gaming Council .
---
Getting Started

1. Choose a Site Run by a Regulated Operator
Ontario regulates several Operators that each offer a unique experience with different games and entertainment options.
You might be asking yourself 'how do I choose a website when there are so many to pick from?' The best thing to do is to look at some of the websites that Ontario regulated Operators provide to get a sense of the types of games they offer and what interests you the most.
Remember to look for the iGO logo
 on the website before signing up so you can be confident your experience will be fair, safe, and secure.
Why play on sites offered by regulated Operators?
Your deposits are protected
Your winnings are paid out
Your personal information and data are secure
Game play has fair competitive odds
You have access to limit-setting features and other responsible gambling resources to keep your experience fun
You know there is a legal business behind the site

2. Create Your Account
Once you've selected from the available regulated igaming websites, you'll need to sign up for a player account. The process may be a little different for every operator but at a minimum you will be asked to provide some basic personal information which will then go through a verification process to confirm your identity. The information is required to be verified before your account can be created.
Set Up Your Digital Wallet
All igaming websites have a digital wallet. This is where you will deposit your money to play and withdraw your winnings. The first time you deposit money you will need to set up your digital wallet. The Operator website will give you instructions on how to do this.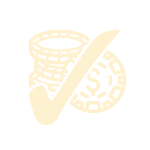 3. Set Your Limits
Each Operator will have its own unique set of tools and options to help you have a positive playing experience. But there's one thing that all Operators have in common: deposit, loss, and time limits. These tools will help you set a budget and stick to it!
Deposit limits — this is the amount you select that can be deposited into your digital wallet over a defined period of time. For example, you may choose to set a budget and deposit no more than $50 per month.
Loss Limits — this is the amount you select that is the most you want to lose (winnings subtracted from amount spent) over a defined period of time. For example, you may decide that you don't want to lose more than $25 per day.
Time Limits — this is the amount of time you want to spend playing over a defined period of time. For example, you may decide that you don't want to play longer than 2 hours per day.
You can choose to set your money or time limit over the course of 24 hours, 7 days, and a month. Operators may offer additional options so it's important to learn about all the tools and options that are available to you.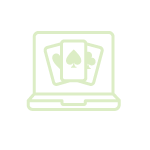 4. Learn the Game Before You Play
Now that you've got your account, set up your digital wallet and set your limits, you're ready to play! Next, do a little browsing… take a look at some of the games to see what piques your interest.
Operators offer a range of types of games for all different types of players and interests. There's something for everyone!
The main types of games that you'll find are:
Slots
Table games like poker, blackjack, or roulette
Sports and event betting
Not sure what you're interested in?
For slot or table games, one really good way to know if you'll like a game or not is to play "Free-to-play" games on an Operator's platform. This gives you a chance to take the game for a test run and see if you like it without having to spend any money.
Before you start playing take some time to learn about the game, so you know what to expect. Every game will have an explanation of the way the game is played, how to make a bet, what is considered a win, the chances of winning, and player payouts. These games may work a little differently than other games you've played before so it's important to know exactly how to play and your odds of winning. Be sure to give the rules a read through before getting started.
---
Remember these tips as you play:
Trying to win back what you lost is not a good strategy and often results in a greater loss of money.
Avoid gambling when you're upset or your judgment is impaired by alcohol or other substances.
---
What can I do if gambling stops being fun?
The most important thing to remember is that gambling should be fun and considered as a form of entertainment like going out for dinner or to the movies. If you feel that gambling isn't fun anymore and that you're starting to notice some negative impacts from your gambling, it may be time to take a break.
All Operators in Ontario will support your decision to take a break. You decide how long of a break you would like to take and can choose from shorter breaks like one day, one week or a few months. Or if you feel like you need a longer break, a self-exclusion option is available which offers longer terms up to five years. If you're concerned about your gambling or the gambling of someone you know and would like to talk to someone to learn about options that can help, contact ConnexOntario. They can be reached 24/7 by phone, 1-866-531-2600, by sending the text message "CONNEX" to 247247 (message and data rates may apply), or by live chat or email on their website, www.connexontario.ca. They are there to listen, provide support, offer strategies, and give information about support services in your community.